PORTLAND, Ore., April 7, 2016  — Roger Krone, Chairman and Chief Executive Officer of Leidos (NYSE: LDOS), a national security, health and infrastructure solutions company, joined senior officials from the Defense Advanced Research Project Agency (DARPA) and the Department of Defense today to christen the prototype vehicle from DARPA's Anti-Submarine Warfare (ASW) Continuous Trail Unmanned Vessel (ACTUV) program.
Leidos led the team that designed and built the vessel, named Sea Hunter, which embodies the program's goals to develop a highly autonomous unmanned vessel capable of operating over thousands of kilometers on the open seas for months at a time under only sparse remote supervisory control.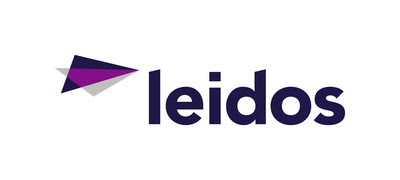 "ACTUV could enable future capabilities that would greatly extend our customers' ability to cost-effectively monitor the maritime environment while keeping our servicemen and women safe," Krone said. "This event showcases exciting advances in autonomous technology, and highlights our open architecture approach and extensive testing that has made ACTUV a reality."
Leveraging decades of naval architecture experience, Leidos began construction of Sea Hunter in 2014. With its modular trimaran design, the vessel is designed for enhanced stability in all kinds of weather. It incorporates a diverse sensor suite, including sonar, electro-optical, and short- and long-range radars. Through at-sea testing on a surrogate vessel, Leidos has proved ACTUV's autonomy suite capable of operating the ship in compliance with maritime laws and conventions for safe navigation–including International Regulations for Preventing Collisions at Sea, or COLREGS.
In addition to Krone, scheduled speakers at today's dockside ceremony included DARPA Director Arati Prabhakar; the Honorable Robert Work, Deputy Secretary of Defense; Rear Admiral Robert Girrier, Director, Unmanned Warfare Systems (OPNAV N99); and Rear Admiral Mathias Winter, Chief of Naval Research, Innovation Technology Requirements and Test & Evaluation (OPNAV N84).
Following the christening, the Sea Hunter is scheduled to embark on a two-year test program jointly run by DARPA and the Office of Naval Research in the Southern California operating area.
About Leidos
Leidos is a science and technology solutions leader working to address some of the world's toughest challenges in national security, health and infrastructure. The Company's 18,000 employees support vital missions for government and the commercial sector, develop innovative solutions to drive better outcomes and defend our digital and physical infrastructure from 'new world' threats. Headquartered inReston, Virginia, Leidos reported annual revenues of approximately $5.09 billion for the twelve months ended January 1, 2016. For more information, visitwww.Leidos.com.